A Review of Romeo and Juliet on Film
This blog's review is of one of the best known stories of all time and one of my personal favorites: Shakespeare's Romeo and Juliet. Since this story needs no introduction nor explanation, let's jump right in.
Romeo and Juliet (1936)
This version was very much old Hollywood-like. It had a bit of "overacting" and it was painfully obvious how old the actors were, especially Romeo. That being said, they were all talented orators and delivered the dialogue superbly, especially Norma Shearer as Juliet. While there is nothing wrong with this version per say, it's not the one I would choose to revisit. Overall, it was a good film, successful in delivering Shakespeare's classic tale. A-
Trivia: Despite playing teenagers, at the time of this film's release, Leslie Howard was 43 years old and Norma Shearer was 34 years old.
Romeo and Juliet (1968)
This version of the play is perhaps the most quintessential one of all, and with good reason. It has incredible acting performances by (mostly) age-appropriate actors. It follows the original dialogue and the sets and costume design are distinctly realistic. While it might not be my personal favorite of all the films on this list, I have to admit it's objectively the best and most polished film version of Shakespeare's famous play to date. A+
Trivia: This is the last Shakespearean film to receive an Academy Award nomination for Best Picture.
Romeo + Juliet (1996)
Disclaimer: This is one of my all-time favorite films. I have watched it dozens of times and could watch it a dozen more. I hope I'm not being biased when I say it's an incredibly well-done, well-adapted, and well-shot film. Set in modern-day, this movie seamlessly combines Shakespeare's original dialogue with the grittiness of guns and drugs. Some people are put off by the time change, and others by the garish nature of the storytelling. That being said, it's a damn good film, bias or not. A
Trivia: The film runs for exactly two hours, in line with the prologue which states: "Is now the two hours' traffic of our stage".
Goliyon Ki Raasleela Ram-Leela (2013)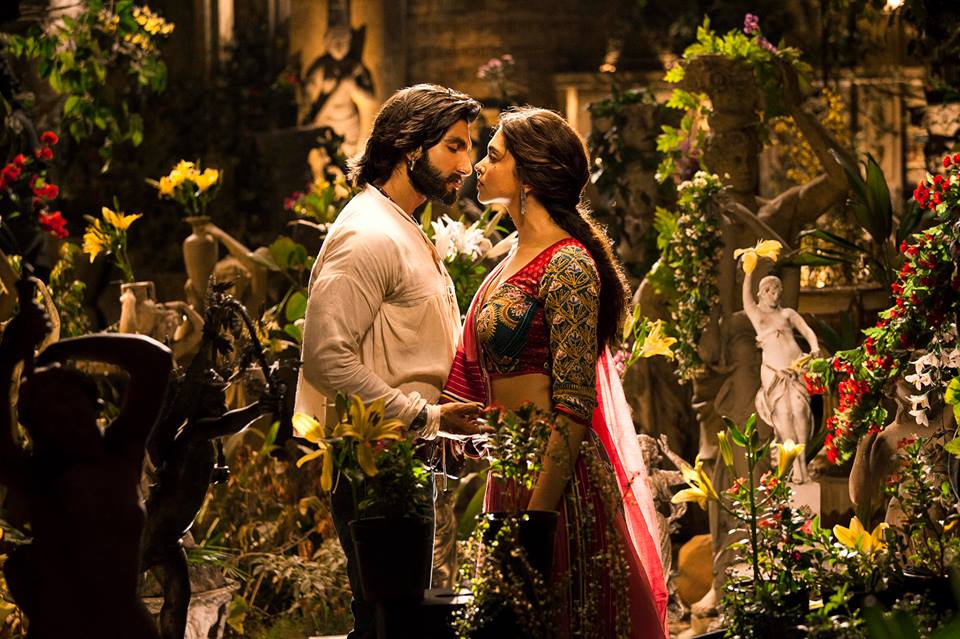 I want to start off by saying I'm not usually a Bollywood fan so I'm probably not the best person to review this film. Technically it was stunning; the colors, the scenery, the camera-work. The two leads were also striking beautiful and had very believable chemistry. While at first I found it a bit hokey and even tasteless at first (there are quite a bit of modern-day sex jokes) it ironed out those issues as the film went on. Both leads are incredibly talented and I may be in love with Deepika Padukone after watching this. This is definitely the most interesting twist on the tale and managed to deliver the same story but in a very unique way. B+
Trivia: Deepika Padukone (Juliet) and Ranveer Singh (Romeo) began dating after working on this film.
Romeo & Juliet (2013)
The production value of this version was astounding; sets, costumes, music were all amazing. Most of the older actors were solid, especially Paul Giamatti. Steinfeld and Booth weren't terrible but they also weren't quite good enough. The balcony scene was particularly lackluster and felt like it was done by high-schoolers. The biggest problem was how they changed some of the dialogue. Some of the most famous and my personal favorite lines were missing or modernized. If you're going to do an adaptation, go all in and change it up, but if you're going to make "Romeo and Juliet" then do it right. It's condescending to think that modern audiences couldn't or wouldn't want to understand Shakespeare's original dialogue. C+
Trivia: In other versions of Romeo and Juliet, the Capulets wear red while the Montagues wear blue. In this film, it is the opposite.