The Best TV Show of the Past Decade
There's a couple of obvious titles that come to mind when you consider the best television these past ten years. Bob's Burgers, The Good Place, Game of Thrones and The Americans are all easy options. I have a personal fondness of Bojack Horseman. But today we're going to make a case for another show, one that technically started in 2009 but as I'm not above cheating and it arrived too late for the previous decade I'm going to talk about it now. And that show is Community. Acclaimed and remembered not just for the quality but the legacy. The creators and cast of this oddball sitcom have gone on to shape the following years of pop culture.
So, for the uninitiated…here's the skinny.
A group of mismatched students at a community college form a study group that develops into a rocky friendship. First and foremost is Jeff, a former lawyer who was fired for faking his college degree. He invites Britta, an angry slackavist, to form a Spanish study group as a pretence to sleeping with her and she spitefully brings in other members of their class such as autistic cinephile Abed, former football star Troy, divorced mother and devoted Christian Shirley, anxious and intelligent recovering drug addict Annie and deluded boomer Pierce. The hijinks that follow range from routine sitcom fare to total absurdism. What stood Community head and shoulders above its competition was the peerless writing and cast dynamic. The show would challenge ideas of representation and political correctness with an attitude that would become commonplace in years that follow, and get away with meta- humour through liberal lampshading.
The man behind the show, who acted as writer, producer and show-runner, is Dan Harmon. If that name sounds familiar to you that's because it's attached to one of the most popular shows of the past five years. We're talking about the meme-inspiring, gross fanboy generating and merchandising empire known as Rick and Morty, the animated sci-fi comedy Harmon co-created with Justin Roiland. Harmon has also generated a large and devoted following in part to his podcasts 'Harmontown' and 'Harmonquest'. The pedigree of Community is already strong before we get to the directors and cast.
Leading the cast as Jeff is Joel McHale, the host of popular talkshow The Soup and gameshow Card Shark. In the role of Britta is Gillian Jacobs, who went on to star in Netflix series Love, much like Annie actor Allison Brie who look a lead role in Netflix's GLOW in addition to voicing Unikitty in The Lego Movie. Comedy actor Danny Pudi received awards and acclaim for his role as Abed and Yvette Nicole Brown – Shirley – has appeared in almost every TV show in the past 20 years. With so many new actors the show needed a big name to carry some weight, so Chevy Chase was approached to play Pierce. Although reluctant to feature in a TV ensemble cast, Chase was convinced by the quality of the pilot script and Harmon's enthusiasm for Chase's work.
The biggest find of the show, however, was the casting of 30 Rock writer Donald Glover as weirdo jock Troy. Here's a talent who was going to be discovered sooner or later, and Harmon was quick to include him in his project. After influencing the creation of Spider-Man character Miles Morales, who he voiced in animated TV and whose uncle he played in Spider-Man Homecoming and leaving Community, Glover would achieve massive acclaim for writing, directing, producing and starring in his own show Atlanta. This success lead to Glover's casting as Lando Calrissian in Solo and Simba in The Lion King. Then there's his music career, where he performs under the names Childish Gambino and mcDJ. If you're not familiar with his hit 'Redbone', you would have seen the viral smash hit video for 'This is America'.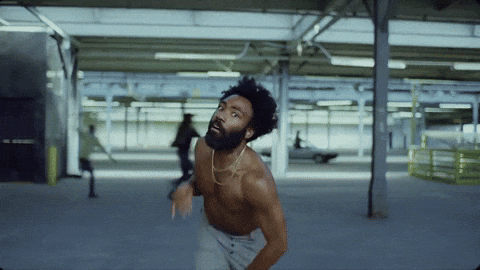 Supporting the main cast was Jim Rash, John Oliver and Ken Jeong as college staff members. Jim Rash achieved popularity as pansexual costume fanatic Dean Pelton, and is also an Oscar winning screenwriter who used his win to mock Angelina Jolie's postering on the red carpet. John Oliver was already a well-known comedian from The Late Show with Jon Stewart, and exploded into popularity with his own satirical news show Last Week Tonight. Ken Jeong alledgely wanted to be a comedian but his parents insisted on medical school first…so he went to medical school, becoming a qualified doctor and went into comedy, getting cast as the psyhcotic Spanish teacher Chang and starred as the antagonist of the The Hangover series of films.
Not that all the talent was on the screen. Harmon worked side-by-side with a sibling director team fresh off cult classic Arrested Development. Anthony and Joe Russo alternated directing duties across almost every episode in the first two films. If you're not familiar with the Russo's recent work, they did Avengers: Infinity War and Avengers: Endgame. Yes, the highest earning film of all time and maker of many memes.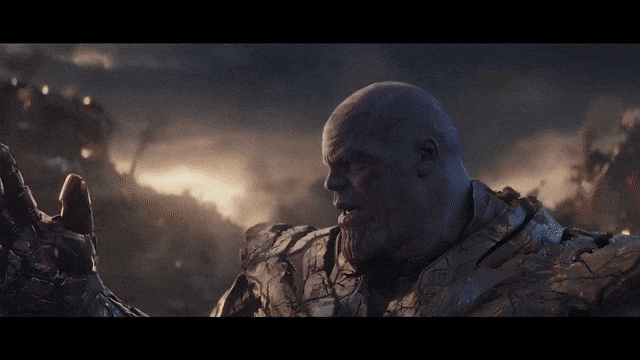 There's many things that made the comedy in the show unique, and chief among them was Abed's insistence on viewing the world through the lens of TV sitcom tropes. The result is an avatar through which Harmon and the Russo's can make their own observations on formulaic television trends, with one of the most memorable being Abed pointing out that Law and Order ripped off their lawyer with a fake degree story thread. Cloying and saccharine musical Glee was often in the sights with entire episodes dedicated to commenting on the cheap and simple techniques that show used to hook audiences.
This cynical and meta humour seems to have put the show under pressure from higher-ups, as Community struggled to break into the mainstream. A fervent cult following had arisen, but this rarely proves enough to solidify a shows success and value to broadcasters. Community wasn't shy about putting a spotlight on this issue, stunt casting famous actors like Jack Black and characters suggesting ways to improve their popularity. The third season of the show opens with a musical number, mocking the expectation that Harmon and the Russo's were going make the show 'less weird' and 'far from the borderline'.
Unfortunately the show walked a rocky path, and it wasn't only because Community refused to conform to studio expectations. There were problems happening on set and they started to drag on the show during the third season. One of the biggest problems disrupting Community was ageing comedian Chevy Chase. Harmon was a long time fan of Chase and has mostly had good things to say about him, but in the years that followed Community both Harmon and Glover have spoken about Chase making racist jokes throughout the production. Some have suggested this was an attempt to undercut the rising talent of Glover, of whom Chase may have felt jealous.
Further to this was Chase's habit of walking off set when he felt that was done for the day. He'd also speak badly of the show with the media, stating that he doesn't understand why the show is funny. Eventually, when filming the last produced episode for the season, Chase left the set before filming the final scene. This wasn't the first time he had done this, but with the production wrapping and the sets coming down this meant they'd never get another chance to get the footage. For those interested, the scene would have appeared at the end of the video game episode ('Digital Estate Planning') and featured Abed reprogramming the game so Pierce could play catch with his father. It was emotional closure for Chase's character, and would be a nice moment with Abed. But Chase didn't feel like it at the time.
Shortly after, Chase agreed to leave the show mid-season 4. At this point Dan Harmon himself had been stood down as the showrunner, with the studio bringing in a safer choice. At roughly the same time the Russo Brothers left to direct Captain America: The Winter Soldier. A number of producers and writers also moved on, including Dino Stamatopoulos, who pulled double duty playing 'Star-Burns'. After the 'gas-leak' season, as it became known, Harmon was rehired for season 5 the spark had been extinguished.
In the following seasons Donald Glover and Yvette Nicole Brown left the show for personal and professional reasons. Even with Harmon back the breakdown of the ensemble dynamic was too damaging and Community was cancelled after the fifth season. A sixth season was produced by Yahoo. Still don't have that movie though.
Community is still worth rewatching. Their willingness to change genres or add a major gimmick for a single episode prevents it from getting repetitive. Episodes that take plus entirely as a claymation Christmas episode, within a video game or a Western themed paintball battle ensure that there's always something fun about to happen. Even the routine of a clip-show episode gets given a spin when all the clips come from events we never saw happen.
Given the cult status of the show and sometimes lacklustre ratings, not helped by the show getting the short straw from NBC when it didn't live up to expectation, you're more likely to have heard about Community rather than have watched it for yourself. It's one of the funniest, most unique TV shows of the past decade and it rewards attentive viewers with hidden gags. It's the best collection of talent working together you're likely to find.
If you need convincing, here: