10 Upcoming Book Adaptations From Female Authors
Books can give us some of the best films and television shows and each year the most popular and well-read stories are adapted to the silver screen. Not surprisingly, and not unlike almost every other aspect of entertainment, the scaled seemed to be screwed to the male side. We all know it's extra difficult for women, be them directors, actresses, or authors.  Below I present to you ten upcoming movies and mini-series based on powerful stories all authored by females that I think you should keep an eye out for.
Picnic at Hanging Rock by Joan Lindsey
This cult-classic of books was made into a film in the 70's. This time around, it will be a miniseries starring the one and only Natalie Dormer. The story follows a girls boarding school in the early 20th century in Australia after some students go missing at a picnic.
The Nightingale by Kristin Hannah
I am very excited to hear that Kristin Hannah's epic WWII story will be turned into a film by Michelle MacLaren. The book is about two sisters in Nazi-occupied France and is quite a page-turner. Check out my fan-cast here.
The Bell Jar by Sylvia Plath
Sylvia Plath's classic tale of mental illness will be adapted once more on screen. This time, Kirsten Dunst will direct and Dakota Fanning, Patricia Arquette, and Jesse Plemons will star.
Sharp Objects by Gillian Flynn
Amy Adams, my personal favorite actress, will star in this highly-anticipated miniseries about a reporter who returns to her hometown and must confront her past. If it's anything like Gone Girl, this will be a huge hit.
The Hate U Give by Angie Thomas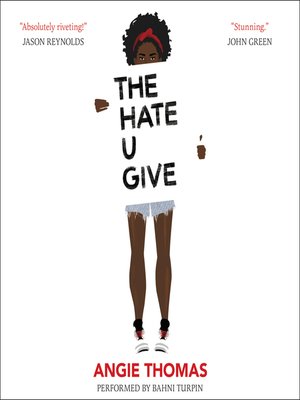 Thomas's first novel opened at number one on The NYT young adult best-seller list. Amandla Stenberg is attached to star in this novel about police brutality and black culture. This one is hotly anticipated.
Where'd You Go, Bernadette by Maria Semple
Cate Blanchett, Kristen Wiig and Judy Greer are attached to this dramady. The story follows a young woman who is trying to track down her mother and dealing with the things that she learns along the way.
This classic fantasy adventure is finally being adapted for the big screen. The stellar line-up includes director Ava DuVernay, Reese Witherspoon, Mindy Kaling, and Oprah Winfrey.
Simon vs. the Homo Sapiens Agenda by Becky Albertalli
Renamed Love, Simon as a film, this drama is an LGBT coming-of-age story that features some of today's most talented up-and-comers including 13 Reasons Why's Katherine Langford.
Luckiest Girl Alive by Jessica Knoll
Reese Witherspoon's female-focused company has its eye on adapting this book about a New York Woman whose life faces trauma and upheaval. No one is yet attached to star but it's getting quite a bit of buzz nonetheless.
The Forest of Hands and Teeth by Carrie Ryan
This Young Adult novel will be directed by first-time director Kate Maberly. The story will star Maisie Williams as a teenage living in a post-zombie apocalypse society.