Book Review and Casting Call: 'One of Us is Lying' (2017)
One of Us is Lying by Karen M. McManus is a Young Adult mystery novel about five high-schoolers who go to detention and one does not make it out alive. The novel is told through different first-person POV of the four living students as the town tries to figure out what happened who is guilty. It turns out that they all have secrets to hide.
The description of the book as as The Breakfast Club meets Pretty Little Liars is what drew me in and I stand by that description. This was an excellent mix of teenage drama and unsolved murder. The author did a great job at developing the characters and their secrets at a steady pace. As the story goes on we learn more about the characters and the secrets they are all hiding. While some of those secrets, including a major twist, was easily spotted from the beginning, there were other surprises that knocked the wind out of me.
Universal Cable Productions picked up rights to the story and according to reports, E! Will be developing it into a series. Below I present my humble opinions as to who should be cast in the roles for One of Us is Lying:
Isabella Gomez as Bronwyn, the good girl who is focused on school
Owen Teague as Nate, the rebel who is already on probation
Olivia DeJonge as Addy, the popular girl with the perfect boyfriend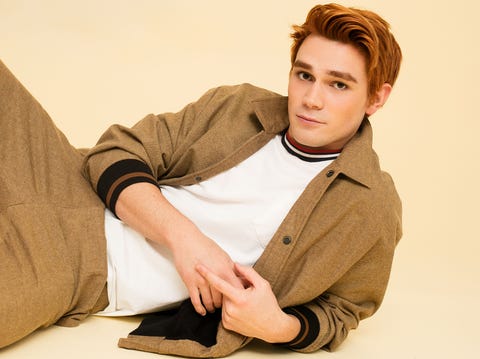 K.J. Apa as Cooper, the Southern all-star athlete
David Dobrik as Simon, the gossip-monger outcast
Paris Berelc as Keely, Cooper's girlfriend
Nick Robinson as Jake, Addy's boyfriend
Madison Davenporte as Janae, Simon's only friend and another outcast
Jacob Latimore as T.J., the new guy